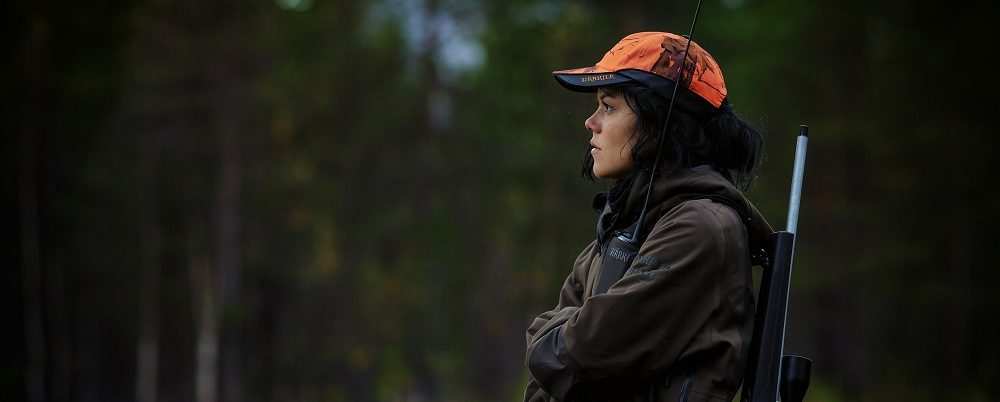 We hope you love the products we recommend and just so you know that as an Amazon Associate CoyoteHunting.org may earn from qualifying purchases.
---
Hunting coyotes at night can be a real thrill, but you will need to prepare yourself adequately beforehand. One of the ways to do this is by equipping yourself with the best light for coyote hunting at night.
Of course, hunting lights are needed to find your way around while night hunting, but if you've made it to this page, you've already worked out that you can't go around just using a regular flashlight.
You will need specific hunting lights otherwise you will spook your target and end up spoiling all your effort. The light is meant to help you 'spot', and not 'spook' your target.
IN A HURRY? HERE'S OUR TOP PICK…
**Just make sure you choose the RED option.**
---
The options:
| Image | Title | Buy |
| --- | --- | --- |
| Top | ORION H30-G Green Predator Premium 273 Yards Rechargeable Hog Hunting Light with Scope Mount, Rail Mount, Barrel Mount, Remote Pressure Switch & Charger Kit | Check Availability |
| | Wicked Lights W403IC Night Hunting Kit with Red Intensity Control LED for Predator, varmint & Hog Complete Red led Light kit | Check Availability |
| | Predator Tactics Coyote Reaper XXL Double LED Gun Kit (97436) | Check Availability |
| | Wicked Lights A67iC & ScanPro iC 3-Color-in-1 (Green, Red, White LED) Night Hunting Light and Headlamp Combo Pack for Coyote, Predator, Varmint & Hogs | Check Availability |
Basically, there are two colors that you should be thinking of using when predator hunting, these are red and green. This is because the two colors have less effect on coyotes and they will be less aware of you shining the light on them.
Red is mostly preferred for hunting coyotes at night.
Having said that, let us look at the other factors you should consider when buying a coyote hunting light or even a predator hunting light.
Since there are many factors you should be looking at before purchasing the best light for coyote hunting at night, we will only consider the most important ones. They include the following:
Brightness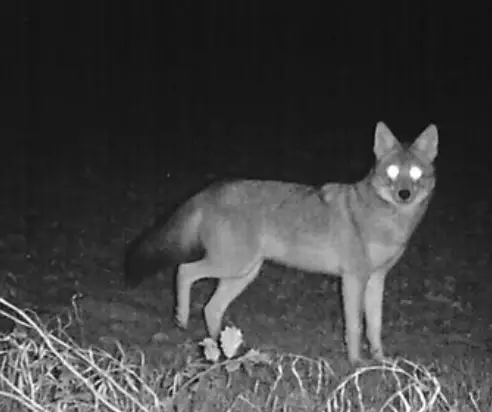 You obviously want a light that can comfortably handle the range that you want to cover. Look for a light that can cover between ranges of 100-200 yards although most manufacturers promise that their products cover a range of 500 yards.
You will also need to check the lumens also. To do this, check the video footage of the light you are buying this will let you know beforehand the brightness and range the light will cover.
Quality
You will need to look for a light that is sturdy and can take a bit of bashing and throwing around. It should be able to last you a long time series of hunting escapades. Be prepared to dig deeper into your pocket though for a light with quality construction.
Features
Ask yourself if you want a standard light or you are looking for a light with extra features. There are lights with features like beam adjustment or intensity control features.
Most probably your type of hunting or your hunting ground will determine if you need a basic light or if a light with extra features will be best for you. Since a light with extra features is more likely to cost more, ask yourself if you really need the extra features or not.
Battery Life
The battery life of the light that you want to purchase will determine how much value you will be getting from your light. Most types of lights come with rechargeable batteries though there are instances you will need to purchase the batteries separately.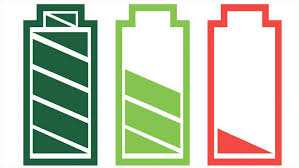 The quality of your light's battery will determine the length of time you will receive brightness from your light. As a backup, it's advisable to carry extra rechargeable batteries just in case the ones you have run out of charge.
Mounting Difficulty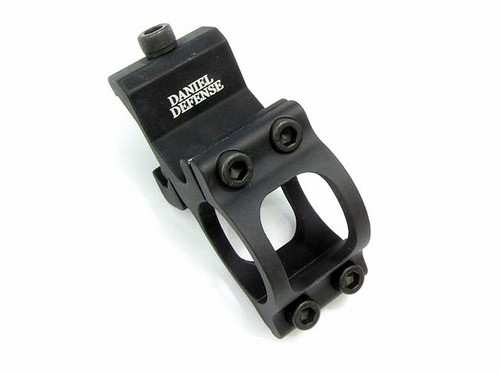 It is advisable to go for a light that is easy to mount should you choose a weapon-mounted light. A good model should have mounting attachments and brackets to simplify the mounting and dismounting process.
Since some mounting brackets can be quite cumbersome to use compared to others, check out for the one which is easy to mount.
Budget
How much are you willing or able to spend on a hunting light? It is important that you strike a balance between real quality and the affordability of the light. However, we recommend that you be prepared to spend more and invest in a quality light which will give you value for your money.
Tips for Hunting Coyotes Using a Light
1. Make Use of Callers
If you are looking forward to a truly enriching adventure, use callers as well as a hunting light. Using this combination will be a rewarding hunting opportunity for you.
2. Familiarize Yourself with the Terrain
Visit the hunting ground during the day to familiarize yourself with the terrain. Apart from spotting a perfect hunting position, this also lets you know of any dangers you are likely to encounter.
3. Keep Your Light Slightly Above Your Target's Head
Using a good red light, you can catch your targets' eye glints from a range of 500 yards. Keep the light steady if you are also using a caller since the light might cast confusing shadows.
4. Communication
Talk to the people around the area you will be hunting. They might have some useful information about the coyotes' movements. Again if you will be going out with your friends to hunt, communicate your hunting angles so that everyone will know where to place their rifles. Safety for everyone should be your number one concern.
What color light is best for coyote hunting at night?
Red. Mainly because the eyes of a coyote will reflect this color, allowing you to spot your prey with ease.
When hunting for coyotes, red light is preferred over the green light for the following reasons:
A red light is less likely to distract you from natural night light since it's mellow and more suffused.
A red light blends with your surrounding better since its more natural compared to a green light.
It also keeps you hidden since it casts fewer reflections compared to a green light. This gives you a better chance to aim better and make a clean kill.
A green light might give you a better vision but a red light will make the eyes of the coyotes to standout. This helps a lot when it comes to aiming for a clean kill.
Having discussed this, lets dive deeper into reviewing the following best light for coyote hunting at night:
---
Best Light for Coyote Hunting at Night
This is a light with three interchangeable LEDs. The LEDs are for green, red and white light. This light's intensity can be controlled using the unlimited setting. It offers hunters with a visibility of 400 yards. Actually, this is the best option.
The light can be zoomed to give a precise focusing. You may also defuse the light as you may desire. It offers you good value for your money.
Desirable Features:
The following are some of the features that make this night light one of the best light for coyote hunting at night:
Full intensity control – This feature allows for unlimited control of the light intensity. This feature also allows the user to turn the light directly to an intensity level they may desire.
Lifetime warranty – It comes with a limited lifetime warranty so you can be assured that the manufacturer of this light has great confidence in the product.
Adjustable mounting hardware – This eases mounting the light and you won't be struggling with mounting the light. The mounting kit can be adjusted to any elevation or windage which suits your sightseeing or scope.
Unique zoom – since it uses a technology known as "scan-and-kill", you are able to focus and defuse the light as you may desire.
Water resistant – This is a hunting light which is water resistant and it can also function perfectly in either very hot or cold environments.
Interchangeable LEDs – The light comes with a three LED interchangeable design for green and white light.
Sturdy construction – This is a light which can withstand bashing and falling since it has a quality sturdy construction.
Other Benefits:
Offers you with a 300-yard visibility.
Rechargeable batteries that come with a car and wall charger.
A good battery life and an extra battery which can be used as a backup.
An easy to mount hardware which the light easy to mount on any weapon.
Unlimited intensity setting.
Zoom focus can be changed from zooming to flooding.
Considerations:
The only real thing to consider is how inconvenient it might be when you want to change the color used in the lens.
---
This is a light which comes in either green or red color; the choice is yours though for coyote hunting we will review the red predator tactic hunting light. It comes with different mounts you can choose from.
It produces a good beam as compared to most lights in the market. It offers you a visibility range of close to 300 yards. The light comes with an additional intensity control switch.
It is a strong light which is built to last and it also comes with a battery extension tube.
Desirable Features
What are some of the features of this light which makes this hunting light the best light for hunting coyotes at night?
Interchangeable LED bulbs — You can switch the LED bulbs to a color of your choice.
Comes with an adjustable focus.
Intensity control switch – This is an additional feature which lets you control the light's intensity to your desired level.
This amazing light comes with a silent on and off functioning meaning you will not attract your predators' attention.
Gives you a visibility range of up to 300 yards.
Other Benefits
A good battery life.
A visibility of more than 300 yards.
Functions perfectly even in cold weather.
Sturdy construction.
Comes with different mounts. This makes it possible to be mounted on your weapon.
The batteries are rechargeable and a wall and car charger are included in the package.
Considerations
The halo shield is smaller making the light less bright compared to some of its competitors in the market.
---
The ScanproiC was specifically built for night hunting. The light is considered the best light for hunting coyote at night because of the following:
>> CHECK AVAILABILITY ON AMAZON.COM <<
Desirable Features:
In-built halo shield – The light eliminates unnecessary backlighting since it offers a firm grip. This is because it has an in-built rubber sized halo shield which keeps it in place.
Full intensity control – You can spook the animals less and then gradually increase the light intensity.
Zoom focus bezel – This amazing feature enables you to change the width of the beam to flooding from zoom.
User replaceable LEDs – You can switch the LED colors in seconds which is a great feature for a light of this class.
Identifiable reflection range – With a 500 yards identifiable eye reflection range, you can spot your targets' eyes from afar.
>> CHECK AVAILABILITY ON AMAZON.COM <<
Other Benefits
It comes with an adjustable elevation lock knob.
A rubber sized halo shield which is inbuilt which helps prevent light spills.
An elastic clothe head-band which can be adjusted.
Offers you with full intensity control.
It allows you to change the zoom focus to flood from zoom.
Interchangeable light, you can switch to a different colored light swiftly.
A good battery life.
It has a good quality build and sturdy construction.
Considerations
The halo shield has little power compared to its competitors in the market and the warranty is a little short.
---
This is the most durable, waterproof and best light for hunting coyote at night. The light has four setting brightness. It can fit in a variety of gun models since it comes with barrel mounts, rail mounts, and scope mounts.
Its batteries are rechargeable and the will last you four hours of non-stop full brightness.
NOTE: Be sure to select the 'RED' light option.
>> CHECK AVAILABILITY ON AMAZON.COM <<
Desirable Features
Reliability – Being both waterproof and impact proof, you really can rely on this hunting light no matter the conditions while you're out hunting!
Dependable and comprehensive warranty – With a warranty of 10 years, the manufacturers are very confident of their own product. But even if you do have an issue, it won't be an issue getting it sorted!
Huge Beam distance – This light has a visibility range of close to 270 yards and a maximum brightness of 300 lumens, you won't miss a thing!
Other Benefits
It has a good battery life.
Can be mounted on almost all rifles.
It can identify coyotes well at a range of more than 250 yards.
Considerations
It is important to note that this light does not feature a zoom to focus the light in or out.
---
Conclusion
Hunting coyotes can be more exciting when you are using the best light for hunting coyotes at night. The light you choose needs to meet some specification to give you a rewarding experience.
For coyotes, the red light is preferred to the green for obvious reasons. From the review above, we can see the importance of choosing the best light for hunting coyotes at night.
We recommend the Wicked Lights-W403iC RED since it comes with a number of desirable features. The visibility range of this light is also good enough for hunting.
Remember, coyote hunting need not be complicated as some people make it appear. Just get the right gear, familiarize yourself with the terrain, get the right light, the right sight… and keep the noise down.