We hope you love the products we recommend and just so you know that as an Amazon Associate CoyoteHunting.org may earn from qualifying purchases.
Should you go with the Foxpro Fire Eye Scan Light or the Foxpro Fire Fly Scan light?
---
WINNER – FOXPRO Fire Eye Scan Light
The FOXPRO Fire Eye Scan Light is the clear winner for two reasons:
There are FOUR (4) light options – RED, GREEN, AMBER and WHITE
It is a SMART light – Meaning it can be operated via a remote or it can link with other lights.
---
Before we begin, I have to say it… I know everyone is thinking it…
Whoever works in the FOXPRO Naming department needs an extended vacation…

-me.
I mean, how consfusing… Fire Fly and Fire Eye.
These names tell you nothing about the differences, and literally nothing about what they do.
However…
That is about where most of my criticisms end as in most other departments these lights are pretty innovative in their design and function.
In this short article we will compare these two Foxpro scan light options to help you decide which one to buy.
There is also a third option if you're a keen hunter that we highly recommend, that is the Foxpro Fire Eye Kit. Check it out below:
Who is FOXPRO?
FOXPRO manufactures hunting-related equipment and gear. They prides themselves in producing high-quality gear that by-all-accounts, stands the test of time and serves hunters well while they are out there in the wilderness.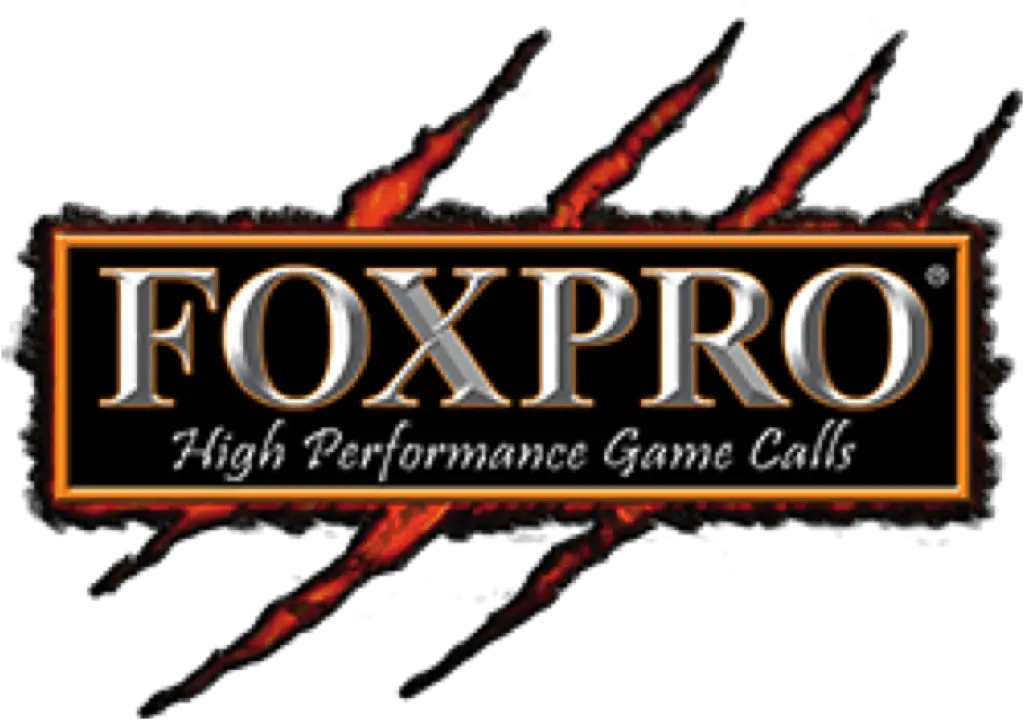 Some of the related products they produce include:
Decoys
Digital calls
Accessories
Apparel
Obviously all hunting gear, but among these, one of the newer product lines that has seen quite a bit of popularity recently is their Scan Light range. The FOXPRO Scan Light range really only consists of these two lights (and a kit for the premium 'Fire Eye' light).
So the intention of this article is to lay out the facts. This FOXPRO Fire Fly Scan Light VS Foxpro Fire Eye Scan Light will help you understand which one is the better choice for your hunting endeavours.
Foxpro Fire Fly VS Foxpro Fire Eye – The Basic Differences
Here is a basic – short list explaining what the main differences between the two Scan Lights are.
Features
FOXPRO Fire Fly Scan Light
FOXPRO Fire Eye Scan Light
Light Colours
Red

Red


Green


Amber




White

Brightness Control
YES
YES
Focus Ring
YES
YES
Colour
Olive Drab
Light Grey
Battery Indicator
YES
YES
Smart Light
(communicates with
other lights and the TX1000 Remote)

NO

YES
Instant Max Bright
YES

NO

(though can be programmed in with the TX1000 Remote)
Instant WHITE light

NO

YES
Internal & External Battery Charging
YES
YES
Focus Ring
YES
YES
Warranty
3 Years (excl. Battery)
3 Years (excl. Battery)
FOXPRO Fire Fly – Scan Light Review (RED-ONLY FLASHLIGHT)
The FOXPRO Fire Fly is easy to use and a compact hunting light. Its features include:
Comfortable Grip:
One of the primary features of this hunting light is a comfortable grip. The flashlight is designed with a pistol-type grip that allows you to hold it and move it around easily without strain. This means that you can easily sweep an area to spot your prey without being concerned with fatigue.
Brightness Control:
You can control the brightness.
Having a brightness control seems like an obvious thing to many, but it simply isn't included in most competitors flashlights. If you're scanning an area for a predator, you may not want to use it on full brightness until you spot some eyes. Then you need to identify the prey, using a more intense brightness.
A great feature.
Focus Ring:
Another highlight of this hunting light is that it has a focus ring as well. The focus ring allows you to zero in on the prey, meaning that if it is further away, you can make the light more of a spot focus and the light will travel further in distance.
Some users have reported that when focused in, they can identify prey up to 400+ yards. One user mentioned that they are able to identify prey 900+ yards with it.
Heavy-Duty Construction:
Another great feature of this flashlight (and it's big brother the FOXPRO Fire Eye Scan Light) is its heavy-duty construction.
The shell of this flashlight consists of heavy-duty plastic material making it long-lasting and durable by design.
When using the hunting light, of course, you will be using it in a rough environment. So having a heavy-duty construction means it won't easily bust, and wear and tear will be kept to a minimum.
Battery Indicator:
Out there in the wilderness, you have to be able to rely on your hunting light. If the battery drains out, you will be left entirely in the dark.
The advantage of this hunting light is that it has a battery check button. When you press it, the LED indicator will let you know about the leftover battery. This is a feature that many o ther flashlights seem to leave out.
The advantage of all these features is that it is effortless and convenient to use. We will now summarize its pros and cons to help you understand more about it.
FOXPRO Fire Eye Scan Light PRO's & CON's:
Easy to use
Customizable brightness
Offers a focus ring
Battery indicator on offer
Heavy-duty construction
3 Year Warranty (excl. Battery)
Many users report that you can spot and identify game out to 400+ yards. One user even suggests they can identify up to 900+ yards out!
One user mentioned that the slider that controls the brightness is could do with some more resistance so it
Foxpro Fire Eye Scan Light FAQ's
How many Lumens is the FOXPRO Fire Eye Scan Light?
The FOXPRO manual doesn't use the Lumens measurements for some reason. It uses Candelas, and shares the following:
Red Light: Peak Beam Intensity (cd) = 45960 / Max Beam Distance = 1404.2 feet (428 meters).
Many users report that this scan light is brighter than many others they have used.
How long is the battery life of the FOXPRO Fire Eye Scan Light?
The FOXPRO Fire Eye Scan Light comes with an 11.1 volt Lithium Ion Battery.
The Manual states that at 80% intensity, the battery should last for about 5.5 hours of continuous operation.
Before you make your buying decision, take a look at our FOXPRO Fire Eye Review as well.
---
FOXPRO Fire Eye – Scan Light Review (4-COLOR FLASHLIGHT)
In terms of both aestheics and features, FOXPRO Fire Eye certainly has an edge.
FOUR (4) Different Light Color Options
Yep, 4 color options! The best part though?
Its all at the touch of a button!
Many competing flashlights use different heads that you need to screw in and out depending on the color you are after. Not this guy!
Just click through to the color you want with a button. (Red, Green, Amber, White)
You can even press the 'Instant White' button that allows you to flick between whatever color you are on (Red, Green or Amber) – over to white, then return to the color when the button is released!
This is great for spotting with the color – and then identifying with the white light.
This is a key feature that sets it apart from it's competitors and will give you a truly convenient experience while on the hunt.
What color light should I use for predator hunting at night?
Choosing the right color to use at the right time when out hunting is very important.
Use RED Light when predator hunting and wanting to maintain night vision.
Use GREEN Light when hog or general predator hunting.
Use AMBER Light when bow fishing or if there is fog out.
Use WHITE Light during recovery and target identification.
Brightness control:
Just like the Fire Fly the Fire Eye also offers brightness control slider on the back in close proximity to your thumb. This means you can adjust to your liking with ease.
Ergonomic Pistol Grip:
The grip of both the hunting lights is similar. The pistol grip ensures that holding it and scanning your vicinity is ergonomic for your wrist and will reduce fatigue while searching for a predator.
Focus ring:
Another similar feature of this light is that it, too, has a focus ring. It allows you to zero-in on your prey. When zoomed in fully, the distance the scan light will throw is further.
Excellent Durability:
The reinforced plastic construction provides this hunting light with an edge. It has a glass reinforcement. Due to this reason, you can be sure that this light is a solit choice.
Specifically, comparing both, based on features, gives FOXPRO Fire Eye an edge. It is because of the reinforced construction and different light color options. We will now highlight the pros and cons below.
Fire Eye Scan Light PRO's & CON's:
Four light color outputs!! – This is a deadset game changer.
Glass-reinforced plastic construction
Adjustable brightness with an ergonomic slider.
Excellent pistol grip
Focus ring – so you can push the light just that little bit further.
The slider to control the brightness has been reported to be quite loose – and would benefit from being constructed with a friction switch instead.
The FOXPRO Fire Eye certainly has the edge over the FoxPro Fire fly. However, instead of buying just the hunting light, we highly recommend you go for the entire kit.
We will highlight the kit below to help you understand why it is a better choice.
The FOXPRO Fire Eye KIT ** RECOMENDED by US**
Firstly to avoid any confusion, this kit comes with the FOXPRO Fire Eye hunting light.
Additionally, it consists of:
11.1 V lithium and battery
Car charger
Wall Charger
Protective carrying case
The advantage is that you get an entire kit. Using, as well as carrying it around, is going to be easy.
Who should purchase this kit?
If you're serious about your hunting expeditions, you have no other option but to go with the FoxPro Fire eye. Not only is the Fire Eye a better hunting light than the Fire Fly, but when you buy it in the form of the kit, it is simply unmatchable. In a nutshell, if you want to easily catch your prey, this hunting light kit is a must for you.
Conclusion
The Foxpro Fire Fly VS Foxpro Fire Eye is a hard-fought battle.
We strongly feel that the FOXPRO Fire Eye gains an edge due to the heavy-duty construction and four different light outputs.
Before you make your buying decision, we would advise you to go with the entire FoxPro Fire eye kit rather than just the single hunting light.
Either way you decide to go, the FOXPRO Scan Lights are both great options and can certainly make your life easier in the wilderness.