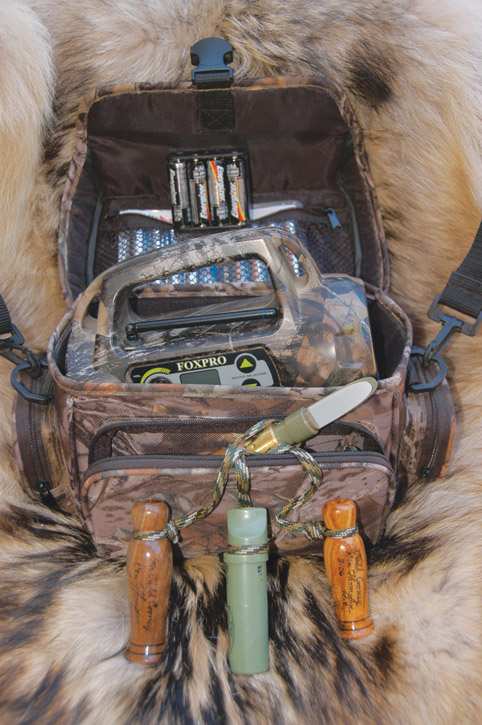 We hope you love the products we recommend and just so you know that as an Amazon Associate CoyoteHunting.org may earn from qualifying purchases.
A successful predator hunting trip does isn't just about navigating the woods and shooting your target.
It's so much more than that:
Making sure you have the correct coyote hunting gear is vital to ensure that your hunting trip will be safe, comfortable and ultimately, an enjoyable experience.
We have identified 10 essential pieces of kit you will want to know about/own/borrow to make the most out of your hunting trips:
Predator Rifles
Shotguns
Ammo
Shooting Support
Electronic Calls
Mouth Calls
Seats
Camouflage
Other stuff
Shotguns
Among all types of hunting gears, shotgun is one of most basic that every hunter should have or at least know how to handle. This type of coyote hunting gear is ideal for short-distance targets.
For better experience, most seasoned hunters would recommend semi-automatic shotgun. In particular, because of its superior performance, would also recommend it to be a 12-gauge shotgun.
Rifles
A good quality of rifle is another favourite piece of hunting gear that every hunter loves. Aside from the fact that rifles can shoot long-distance targets with ease, these are much more precise than an ordinary shotgun.
Optics
Binoculars are very important gear for hunting. No hunter would want to scare their targets away or disturb them on their natural habitat. A good pair of binoculars will help them see their target from afar even at a great distance.
Other Gear
Other than shotguns, rifles, and optics, there are some other tools and gears that every hunter should bring while hunting. Things such as:
Rifle and shotgun loads
Camouflage
Coyote Decoys
Digital cameras, among other things are very important for hunting.
Without this type of gear, it would be difficult if not impossible for hunters to catch even a single coyote.