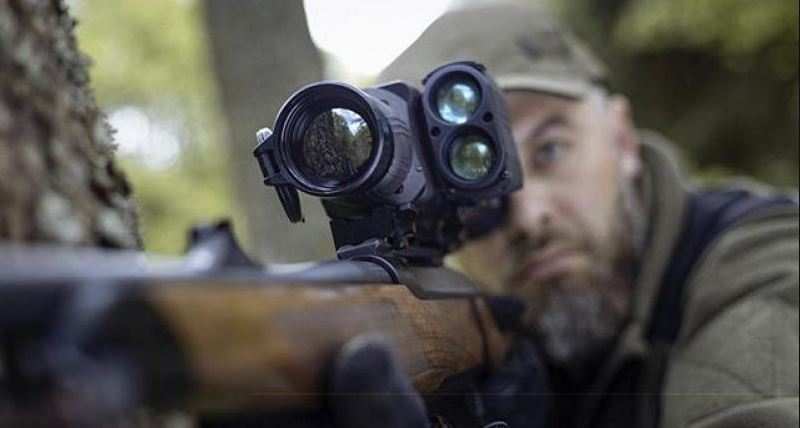 We hope you love the products we recommend and just so you know that as an Amazon Associate CoyoteHunting.org may earn from qualifying purchases.
Finding the best gun for coyote hunting is a real challenge. There are so many things to consider including different varieties of sizes, calibers, and shapes. In this article, we have tried to round up some of the best guns to hunt coyote's, i.e., bolt rifles, Short shotguns, and ARs.
Some people are not ready to leave the woods when the seasons of the deer end for them predator hunting is recommended since it has become trendy. Coyotes are expanding in population and are known for their destructive nature hence being the most popular quarry
You don't need a lot of money to get in the action of hunting coyotes, and there are guns of different types and which are very useful. Here is how you can get in the game And find the best gun for coyote without breaking your account.
The Best Gun For Hunting Coyote Hunting List
Savage Axis Gun
The Savage Axis Gun is found in:
The Savige Axis ranges in price from around $350-$400 and is available in both left and right-handed action making it a universally a great option.
These guns are fitted with a still barrel that is carbon in nature and can easily accommodate mounted scopes.
When empty, this gun weighs 6.5 pounds and is fed from four detachable magazine boxes.
Ruger American Rifle
When hunting coyote, the Ruger American rifle can be an excellent choice to get the job done.
The American Rifle weighs 6.5 pounds, has a 22-inch barrel, and a synthetic matte finished.
The Ruger has a trigger that is adjustable to the user which allows for a crisp, and light let off.
The gun is fed with four magazines and has a versatile and easy to use mounting system for your scope.
Howa Ranchland
This rifle is designed for a tight quarter compact. It is handy in fast maneuvers and has a 20-inch lightweight barrel and has two triggers that are stage matched with a long pull of 13.87.
The Howa also has scopes rails that make mounting optics very easy and have four round magazines
Remington Model 700
Though this gun is designed for law enforcers in tactical applications, the Remington model 700 had intriguing possibilities, which makes it a a real contender when it comes to choosing a rifle for coyote hunting.
The Remington has a heavy barrel that is only 16.5 inches long, making it maneuverable even in positions that quite concealed.
One of the key features is its accuracy when taking lengthy shots. This feature makes it an ideal weapon for hunting coyotes (along with many other intelligent predators)
Winchester XPR SR

This is a very new workhorse, and it costs $619. It is designed to be affordable and accurate. This rifle is very significant at coyote hunting, and they are very suitable for big games. If you need flexibility out of your gun, this rifle is for you
DPMS Sportical
This sporting rifle is very modern and set-up to be among coyote hunter for professionals, it has a variable power scope. It is accurate in such a way that few coyotes can escape and scopes that have a very higher power range. This gun is also equipped well for shots of close range. It can shoot more than 400 yards.
Del-ton DT
This gun is very wallet-friendly and has chambers that are 5.56/223 Rem. And a buttstock that is adjustable in six-position. When the weapon is empty, it weighs 5.6 pounds, and it accepts magazines fromAR-15 and Mill-spec
These upper guns unit has a configuration of A3 and its front sight from A2, which is very standard. This feature provides a lot of options for the view. It has rails that allow mounting of scopes to be rapid and reflex and makes coyote hunting exciting. However, these sights can be replaced by the ones on the A2.
Smith and Wesson M&P 15
Although this gun has no fancy features, it would make an excellent gun for hunting coyote for a very lower price than many specific models of varmint. You will get AR features that you have always expected, adjustable buttstock and a muzzle that is threaded this gun also has attachment points with sling swivel.
Conclusion
If you are considering buying a good hunting gun, you think the options that have been listed above. They will satisfy your needs and give you an excellent hunting experience