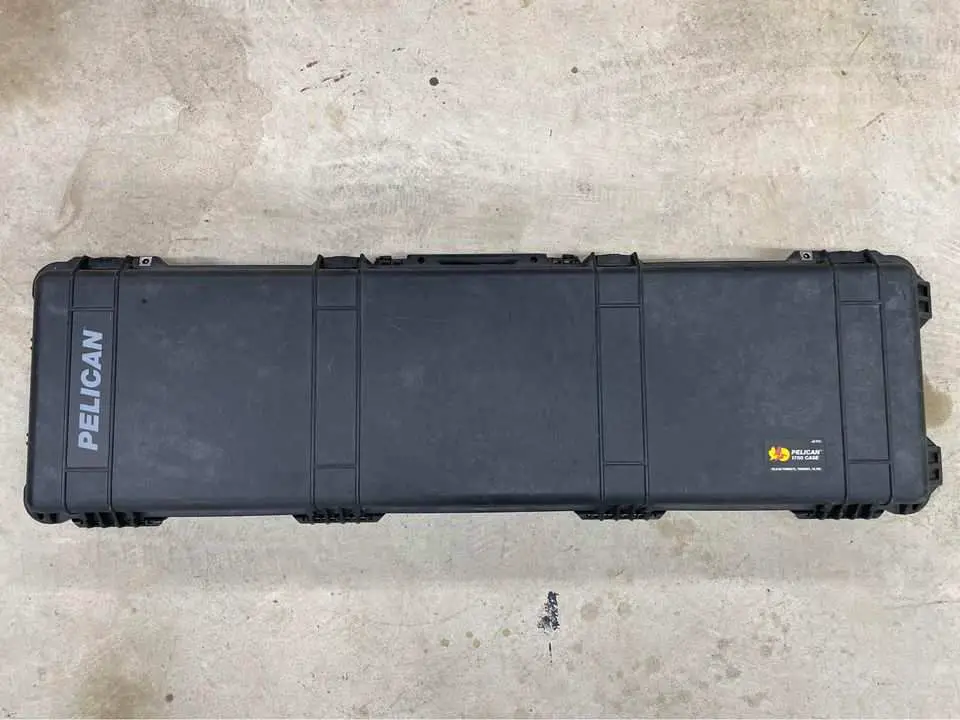 We hope you love the products we recommend and just so you know that as an Amazon Associate CoyoteHunting.org may earn from qualifying purchases.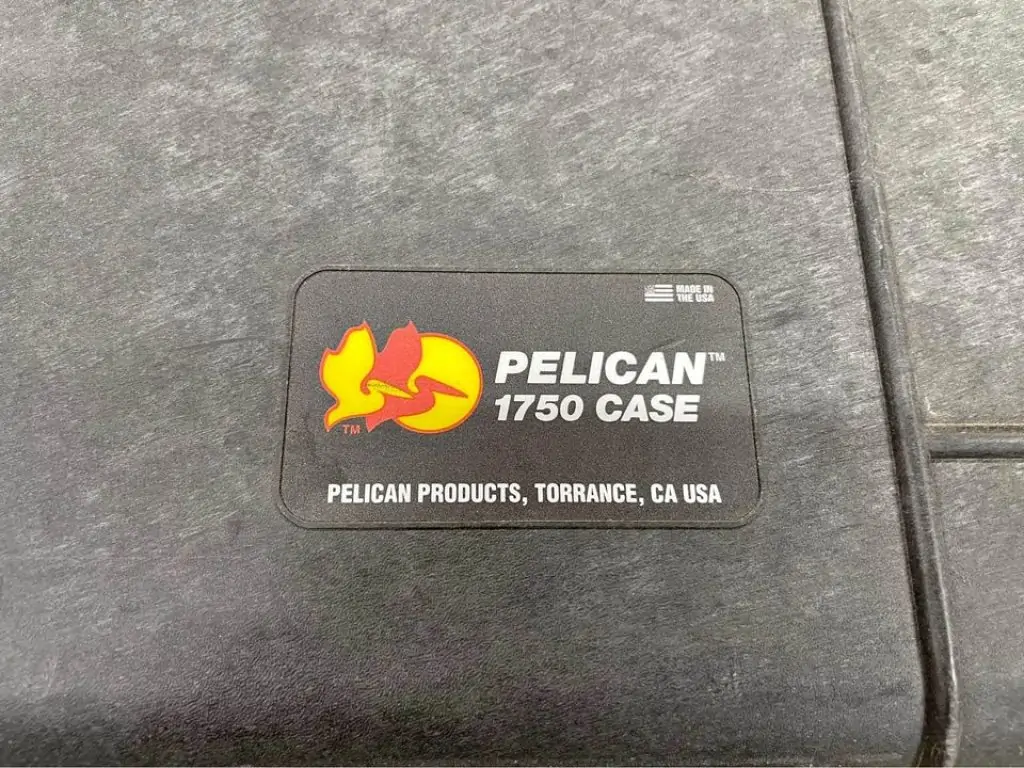 If you're like me, you've probably spent a considerable amount of money on your firearms collection, and the thought of anything happening to them is a nightmare.
That's why I decided to invest in a high-quality protective case, and after extensive research, I settled on the Pelican 1750 rifle case. As an avid gun enthusiast with years of experience, I feel confident in sharing my thoughts on this exceptional product.
Pelican Rifle Case Product Overview:
The Pelican 1750 rifle case is a hardshell protective case designed to secure and protect rifles, shotguns, and other valuable items.
It features a waterproof, crushproof, and dustproof construction, making it perfect for traveling and outdoor use.
Pelican Protector 1750 Long Case – Multi-Purpose Hard Case with Foam – Tripod, Camera Equipment, Sportsmans Gun Case, Electronics Gear, and More (Desert Tan)
PREMIUM HARD CASE: In use with camera and film professionals, military, law enforcement, and hunters worldwide. Watertight, crushproof, and dustproof hard case that comes with a 3 piece foam set. Lockable and TSA approved

FEATURES: Rolling case with strong wheels, lockable and TSA approved, easy open double throw latches, fold down handles, o-ring seal, and automatic pressure equalization valve that balances the interior pressure and keeps water out

DIMENSIONS (LxWxH Inches): Exterior-56.06 x 16.05 x 6.13 ; Interior-50.38 x 13.33 x 5.33 - Weight 26.70 lbs

MADE IN USA: Trusted protection in use by the professional camera crews, military, divers, first responders (fire, police, EMT) since 1976

GUARANTEE OF EXCELLENCE: Comes with Pelicans Lifetime Guarantee of Excelle
Pelican has built a reputation for creating durable and reliable cases that stand the test of time, and the 1750 is no exception.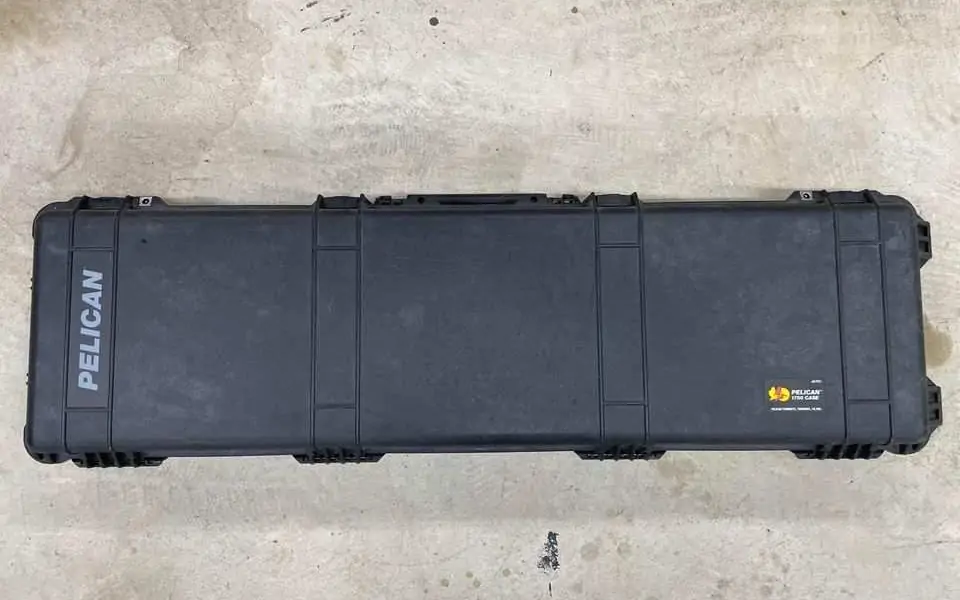 Pelican 1750 Case Review – User Experience:
Upon receiving my Pelican 1750 rifle case, I was immediately impressed by its rugged construction and thoughtful design. The four robust latches, two of which have metal inserts for added security, ensure that the case stays closed even under rough handling. It must be noted that this is one of (if not 'the') longest pelican case you can get.
It has some solid caster wheels and a robust looking/feeling handle.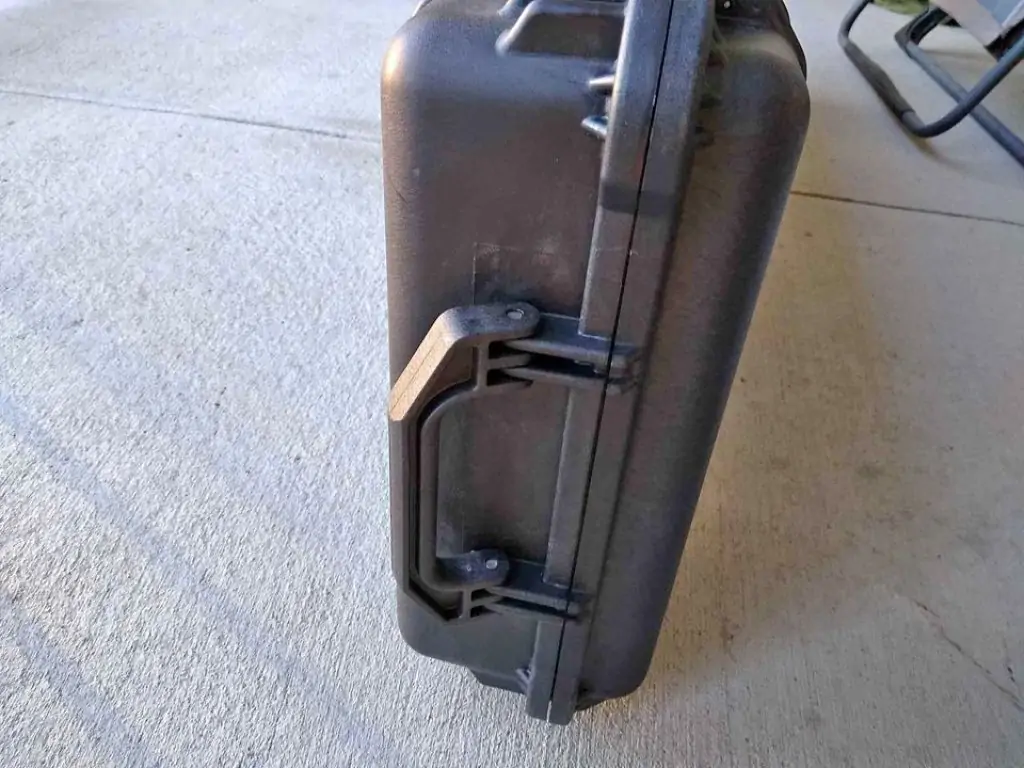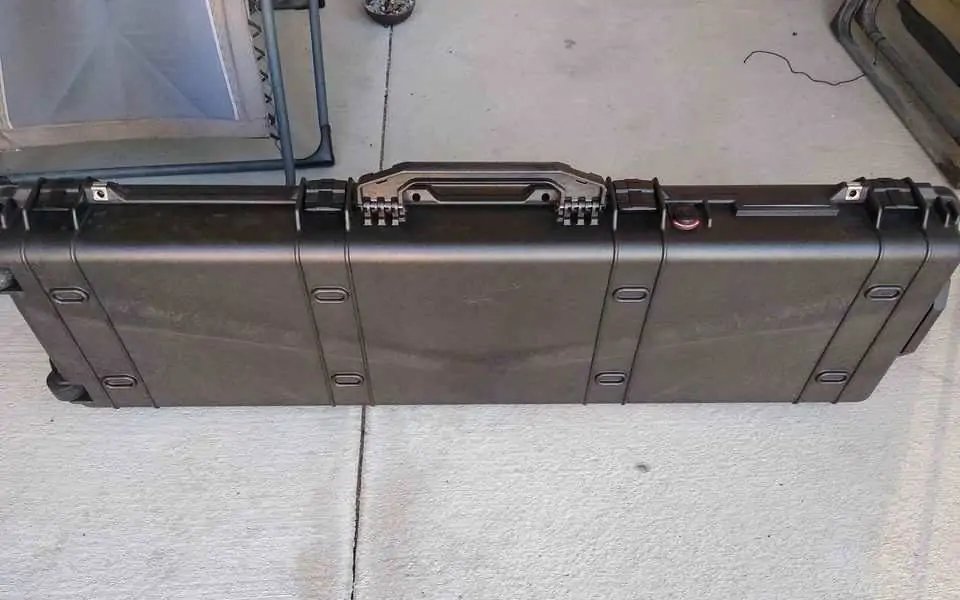 The pressure release valve and rubber gasket make the case completely waterproof, giving me peace of mind during outdoor excursions.
Performance Evaluation:
The Pelican 1750 long case exceeds my expectations in terms of durability and protection. The hardshell construction has proven to withstand drops, water exposure, and even being run over without any damage to my firearms inside.
The customizable Pelican 1750 foam inserts allow for a snug and secure fit, ensuring that my rifles remain in place during transport.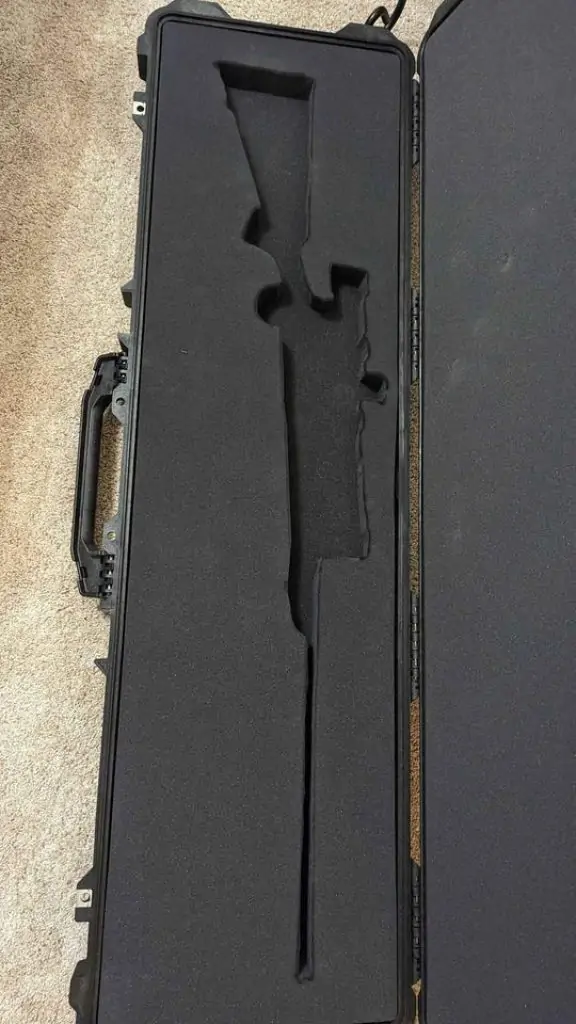 Pros & Cons:
Pros:
Rugged, durable construction
Waterproof, crushproof, and dustproof
Customizable foam inserts for a secure fit
Four robust latches for added security
Strong Polyurethane Wheels and handles for easy transport
Cons:
Higher price point compared to other cases
Customizing the foam inserts can be time-consuming
Suitability and Use Cases:
The Pelican Protector 1750 is an ideal choice for those who prioritize the protection and security of their firearms. It's perfect for traveling, whether by car, truck, or airplane, and its waterproof design makes it suitable for outdoor adventures.
While the price may be higher than other cases on the market, the investment is well worth it considering the level of protection it offers.
Product Evolution:
Compared to previous Pelican models, the Protector 1750 offers improved durability and ease of use. The inclusion of wheels and additional handles make transportation a breeze, while the customizable foam inserts ensure a perfect fit for any firearm.
Key Decision-Making Factors:
When evaluating a protective case for firearms, it's essential to consider durability, security, customization, and ease of transportation. The Pelican Protector 1750 excels in all of these areas, making it a top choice for anyone in need of a reliable protective case.
Design Choices and Impact on Users:
The thoughtful design of the Pelican Protector 1750 offers users the perfect balance between protection and convenience. The rugged construction ensures that firearms are safe from damage, while the wheels and handles make transportation effortless.
Links and Resources:
To learn more about the Pelican Protector 1750 and to purchase, visit here to check the Pelican 1750 case price. For additional information on Pelican cases and products, visit their official website here. To compare the Pelican Protector 1750 with other protective cases on the market, visit our article on the best hard rifle cases.
Conclusion and Recommendation:
In summary, the Pelican Protector 1750 is an exceptional protective case that offers unmatched durability and security for your firearms. While the price may be higher than other options, the investment is well worth it for the peace of mind it provides. I highly recommend this case for anyone who wants to ensure the safety of their valuable firearms during transport, whether it's for a trip to the range or a long-distance journey.
Remember, when it comes to protecting your expensive firearms, cutting corners on a case simply isn't worth the risk. The Pelican Protector 1750 is the ultimate solution for keeping your guns safe, secure, and in pristine condition.