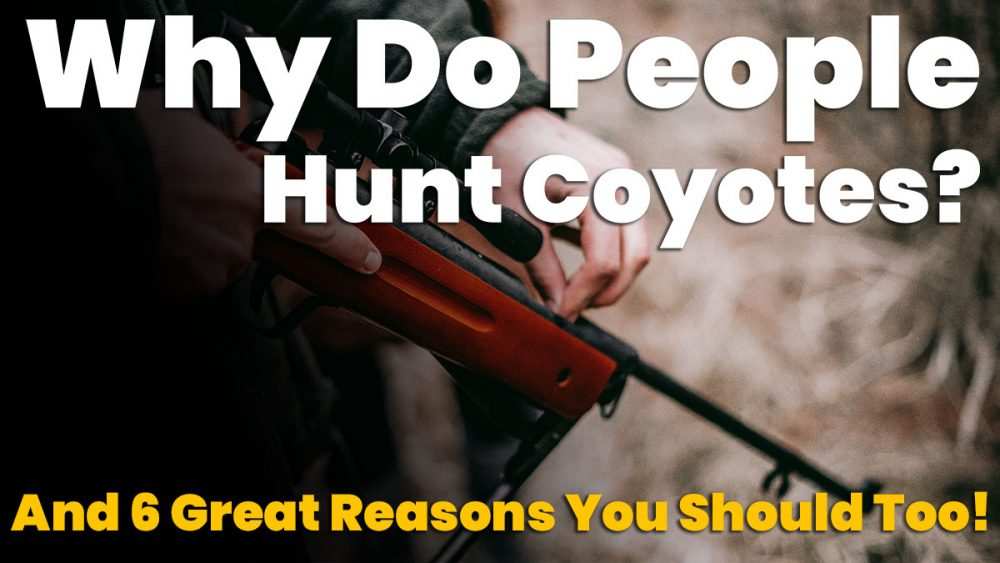 We hope you love the products we recommend and just so you know that as an Amazon Associate CoyoteHunting.org may earn from qualifying purchases.
Being a website all about hunting coyotes (and other varmint) this is a question that comes up quite frequently.
So, why do people hunt coyotes?
There are actually a whole host of reasons for someone to hunt coyotes many of which relate to the nature of coyotes and the destruction they can often cause.
#1 – Farm and Livestock Coyote Attacks
Probably the key reason many people hunt coyotes is due to the damage they can inflict on farm animals and livestock.
Presently, coyotes are the most prolific livestock predators in all of western North America, causing the most sheep, cattle, and goat losses.
According to the National Agricultural Statistics Service (NASS), of the 224,000 sheep deaths attributed to predation in 2004 – 60.5% were attributed to coyotes.
Still wondering 'why do people hunt coyotes?'
Coyotes generally attack their prey by biting just behind the jaw and below the ear when they attack sheep and goats. The death of the livestock is generally attributed to suffocation.
It is not uncommon for Coyotes to attack:
Cows
Sheep
Chickens
Goats
etc.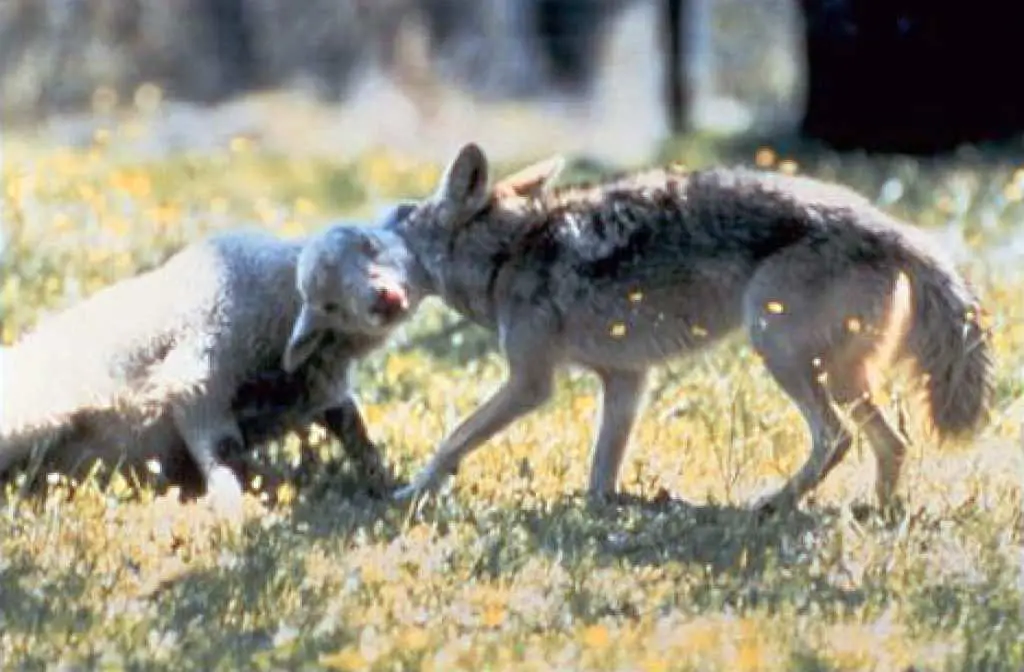 Raising livestock and farm animals costs farms a lot of money, time and effort. Losing the hard work and potential income due to coyote attacks is simply not a feasible option. This is why many farmers either hunt coyotes themselves or allow hunters onto their property to take care of the pest.
#2 – Diseases are often Spread by Coyotes
Still wondering why do people hunt coyotes?
Coyotes have been known to spread diseases such as rabies to other animals. Along with this, parasites fleas, and other nasties can be spread if coyotes become to prolific in any given area.
It is important that management of the coyote population takes place to ensure the ecosystem remains in balance and disease doesn't become rampant amongst the native animal species.
#3 – Coyotes Kill Game Animals
Hunting for sport is an industry that relies on an ample supply of game animals. The game hunting industry relies on revenue from hunters in many areas such as:
Sporting goods stores
Travel centers
Hotels and other lodging
If coyotes are ravaging game animal populations there wil be less volume to hunt during the season. This can quickly and negatively impact local communities economies.
#4 – Hunting Practice
Many people choose to hunt coyotes as a form of practice for huinting other game animals. Many of the strategies applied to hunting coyotes can be applied to hunting big game such as:
Scouting
Understanding and mastering wind direction
Learning and applying effective concealment and camouflage techniques
Practicing the correct shooting technique
Testing their weapons in the field
These techniques assist in the hunt for big game, but hunting coyote can assist in practice for hunting even smaller game such as:
Practicing on coyotes also means that the population will be properly managed and maintained so as not to interfere with other game and livestock.
#5 – Between-Season Hunting
Depending on the game you like to hunt, they all have a specific time of year that is best for hunting in. Whether it be deer, squirrels turkeys geese, or ducks of any other game the times you can actually hunt them can range from a few weeks to 2-4 months.
One of the great things about hunting coyotes is that due to their status as a pest and their destructive nature, in many places you can hunt coyotes year-round.
Some of the other regulations around other game animals also may not apply to your location, including night hunting.
#6 – Competitive (and non-competitive) Hunting Tournaments
To add to the excitement of the hunt, there are a number of competitive tournaments you can participate in if you choose.
The way these tournaments tend to operate is to give you a set period of time, and whichever hunter (or team) that comes back with the most harvested coyotes in that period or the largest, becomes the champions.
This is a great way to get to know other hunters and become a part of the hunting community.
A great way of joining the hunting community is to get yourself involved in a hunting tour. If you're keen on a coyote hunt specifically or any type of hunt really, click on one of the options on the clickable map by clicking on the image below: