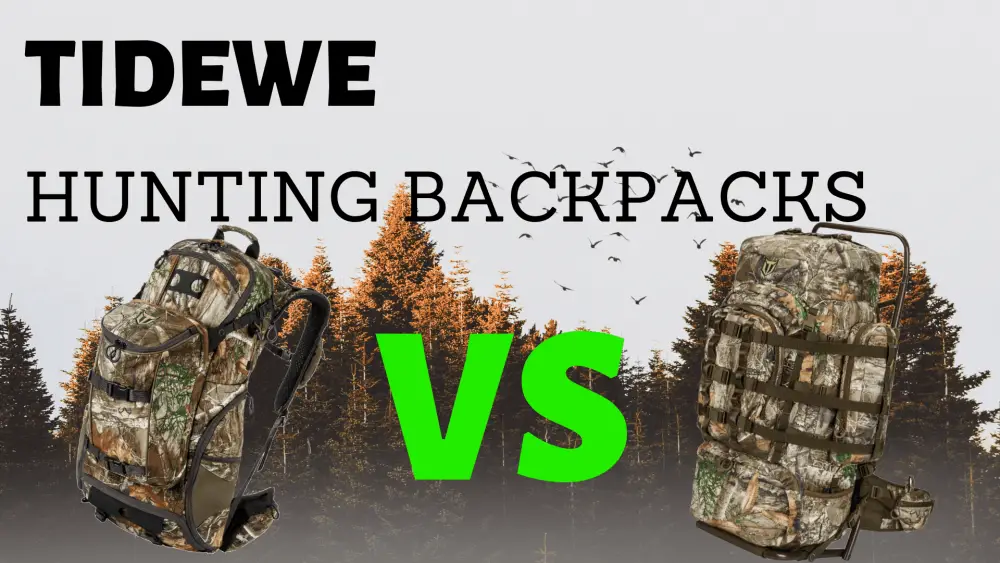 We hope you love the products we recommend and just so you know that as an Amazon Associate CoyoteHunting.org may earn from qualifying purchases.
---
So you're already aware of the TideWe brand… GREAT!
Then you're probably wondering which of their two market leading packs is a good option for you.
The purpose of this article is to compare the two and help you decide which of the TideWe hunting backpack options is going to suit your needs the best.
The first and most obvious difference between the two options is the cubic volume of the bags.
The smaller of the two is 3400cu while the larger is 5500cu, so quite often the amount of equipment you plan to carry will dictate the best option for you.
Nevertheless, it's good to have an idea of what's available in both sizes so you can make an informed decision.
Here's our WINNER, before we begin:
WINNER – TideWe Hunting Backpack 5500, Silent Frame Hunting Backpack for Bow/Rifle/Pistol
Quick Run Down of Features:
TideWe Hunting Pack- 3400cu vs 5500cu
Epic battle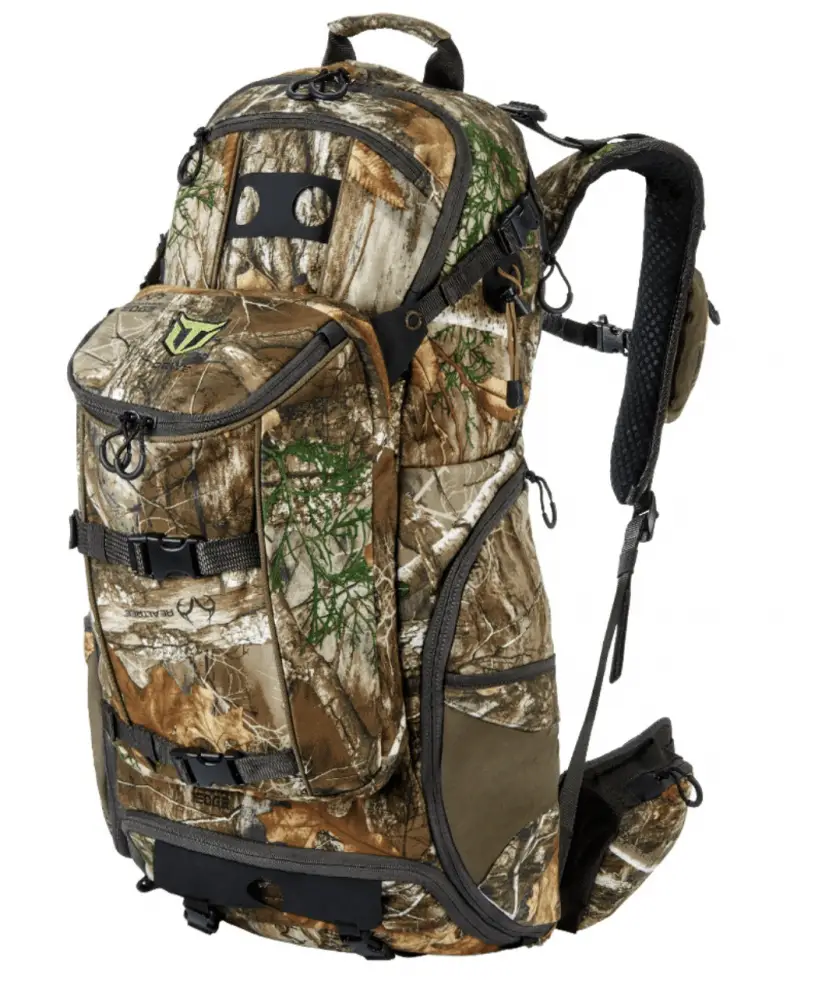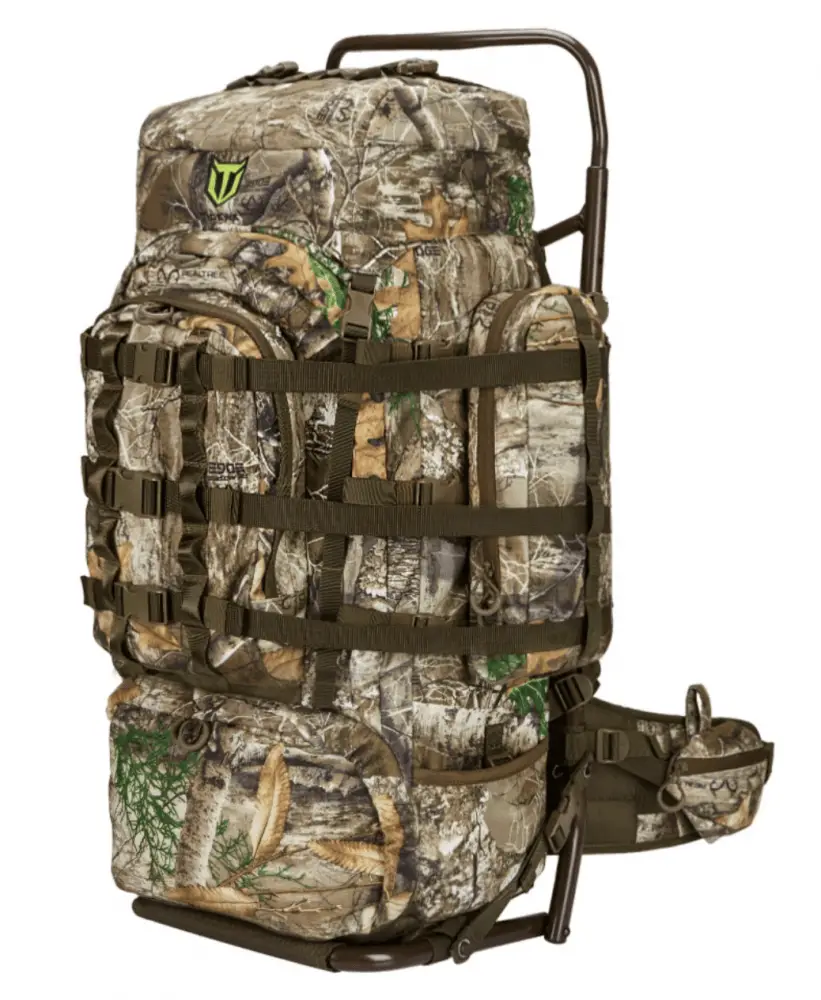 Adjustable Shoulder Straps
Fit to your body
Breathable Padding
Focus and tracking
Large Capacity
3400cu vs 5500cu
Metal Frame
Frame rate per second
Freighter Shelf
Average flight time
---
TideWe Hunting Backpack 3400cu, Silent Frame Hunting Backpack for Bow/Rifle/Pistol
|| OPTION 1 – SMALLER ||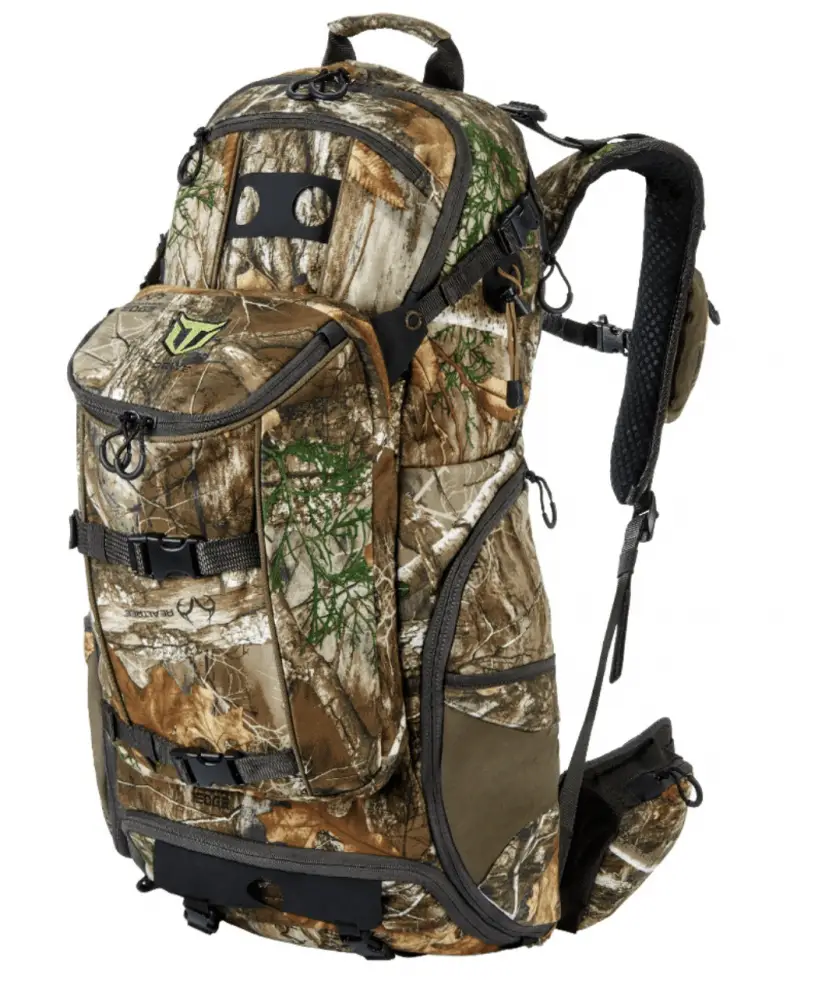 Before we dive into the features and pros and cons of this pack, I just want to point out the main difference. This is quite obviously the smaller of the two packs, and has an internal metal frame rather than the external frame with freighter shelf of the 5500cu backpack.
This should set the scene for what we believe are two great options.
Features:
Ergonomic and Lightweight Design – If you take a moment to have a look at the image above you can see that, as with both of these bags, TideWe has taken great care to make it as comfortable to carry on your back as possible. The soft and thick padding means you won't end up with sore shoulders and will be generally easier on your body. You will also notice that there are multiple straps placed strategically so that you can adjust this bag to suit your body. Particularly note the adjustable straps coming from the top of the bag to the over the shoulder strap, along with the sternum strap – together, this means you can shift the weight of the bag closer or further away from your back. This will reduce strain on long hunting trips.
3400 Cubic Inches (55L) capacity – While this is the smaller of the two bags we are reviewing here, it's important to note that a 55L capacity is actually quite significant, and may well house everything you need for your hunting trips.
Weighs 6.0lb (3.3kgs) – Thankfully this is nice and light so you can pack with plenty of gear. This bag is the lighter of the two (obviously as it is smaller), so if you're after a light bag, this may be a great option for you.
Breathable Fabric – This is important for a couple of reasons. Obviously, no-one wants to be dripping with sweat where the straps sit on your body or at the base of your lower back. So there is the comfort factor there, but the other thing you may not have considered is that by keeping you dry, there will be less scent you need to mask while out hunting. Don't let your backpack give away your presence to your prey.
Designed for Various Weapon Types – You can use your rifle, bow or pistol with this backpack. It has a two-in-one carrier for your bow or rifle.
Excellent Organization – There are three main storage spaces in the top front pocket so you can stay organized and ready for action. There is also a smaller front pocket with inner compartments. This means you can pack all that you need for 2-3 days while you're out on your hunt.
Respectable Size – The dimensions of this pack are – 28" x 15" x 12"
Durable – The carry strap is reinforced and the backpack has a very strong steel carbon frame so that you can secure both large and small loads.
Stay Hydrated – Compatible with a 2-liter hydration system so you can hunt for longer, and stay alert.
Soundless Fabric – Designed specifically so you don't alert the wildlife of your presence.
Waterproof Rain Cover – It won't stop the rain on your head, but it will save the contents of your pack from a downpour.
PRO's and CON's:
Positive
Very well built pack
Loads of room with plenty of pockets
Adjustable Belt Size
Negatives
One customer mentioned an issue with a zipper, however TideWe quickly responded offering to solve the problem.
---
TideWe – Hunting Backpack 5500, Silent Frame Hunting Backpack for Bow/Rifle/Pistol
|| OPTION 2 – Larger ||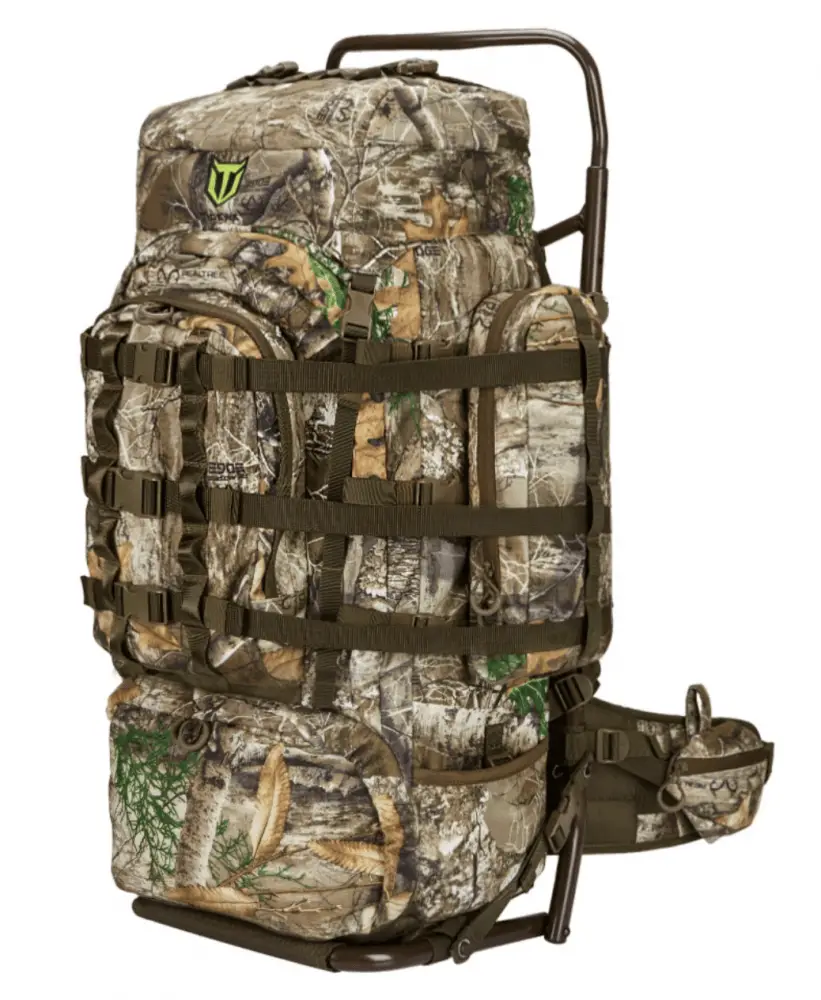 OK, this is the second TideWe hunting backpack option. Yes, it costs a little more than the other, but offers some great features. If you're particularly looking for a TideWe hunting backpack then this guy is hard to walk past.
I will attempt to not repeat myself too much in the list of features, as this backpack shares a number of features with it's little brother.
Features:
5500 Cubic Inches (90L) Capacity – This is the larger of these two options. and this is a great large size!
31.5″ x 21.7″ x 11.8″ – meaning that there is loads of space to put things. It even comes with multiple small compartments, a waist bag, and side pockets. The extension bag comes with a drawstring on the top to increase the main compartment capacity.
3-5 Day Designed – With enough space to keep you going!
Comfortable and Ergonomic Design – With adjustable shoulder straps and frame, you can make sure this fits you snugly, no matter your size.
Soft, Breathable Padding – Gives you pressure reduction so that long walks are more comfortable and easier on your body.
Curved Top Frame Design – means your head is protected from being hit.
Folding Freighter Shelf – giving you loads of possibilities for packing configuration.
Designed specifically for hunting – With a great camo design to blend well into your hunting surroundings, this bag is engineered to make no sound in its use. The reinforced Hypalon is used at the frame connection so that it reduces any collision noise. Ultimately, this is designed to keep you undetected while hunting.
Built Tough! – Manufactured with high-performance Realtree fabric, high-quality stitching and incredibly durable external frame.
User Friendly – The zippered quick access means you can get gear you need in a flash. You can also add a 2 or 3-liter hydration system to keep you going longer!
Waterproof Rain Cover – This means your precious gear won't get ruined by the rain.
PRO's and CON's:
Positive
Very Durable pack
Loads of room with plenty of pockets
Adjustable Belt Size
Curved Frame Bar to protect head
Negatives
Larger, and potentially more combersome for shorter hunting trip
---
So Which TideWe Hunting Backpack Should You Choose?
Alright, so that is the round up of what we believe to be the two best TideWe Hunting Backpack options that are available at the moment. They do also have a third option that is more of a day pack, wereas these guys are designed for the multi-day hunt.
It is difficult to tell you which TideWe hunting backpack to go with, because it really depends on your needs, including what gear you want to bring along with you, and what weapons you wish to attach to your pack. There are some users that have found that their combination of weaponry means they can have two weapons strapped to the pack.
If I did have to pick what I believe to be the best TideWe hunting backpack, I would choose the 5500cu Model, simply because it fits more, and has the external frame with the folding freighter shelf. It is also available in the dark blue/grey color, that I think looks great too!